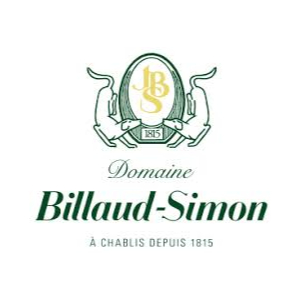 HE CHABLIS SIGNATURE
DOMAINE BILLAUD-SIMON HAS BEEN A PART OF THE CHABLIS WINE REGION SINCE 1815 AND COVERS ALMOST 17 HECTARES OF VINEYARDS IN WHICH CHARDONNAY REIGNS SUPREME.
All of the parcels at Domaine Billaud-Simon are planted within a two kilometre radius, on the left and right banks of the Serein, in the heart of this historical appellation. The Domaine currently counts four Grands Crus: Les Clos, Vaudésir, Les Preuses and Les Blanchots as well as four Premiers Crus: Montée de Tonnerre, Fourchaume, Mont de Milieu and Les Vaillons. It also produces wines from Petit Chablis and Chablis, including the "Tête d'Or".
This prestigious cuvée is made from a blend of the village's highest quality parcels which are situated right next to the best Premiers Crus and Grands Crus.
Billaud-Simon's exceptional quality vieilles vignes (old vines) are carefully tended to and enhanced by the domaine's team of winemakers.