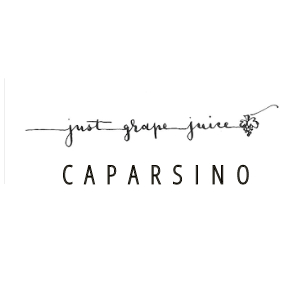 Caparsa is a vineyard run by Paolo Cianferoni and his big family since 1982: Gianna, his precious partner full of energies, Federico that works in the marketing area, Filippo who's working in the cellar and vineyards, Fiamma studying Agricolture in Siena, Flavio and Francesco the young ones still in school.
The vineyard was bought from Paolo's father Prof. Reginaldo Cianferoni in 1965 and he's the one that started to build the vine fields. Those old fields has been refurbished from Paolo since 1999 and they cover a surface of 28,10 acres.
The winery is totally organic certified, both in the fields and in the cellar. Sangiovese is the main grape in Caparsa, wich is located in Radda in Chianti area, maybe one of the most charming and beautiful areas in the world and one of the highest quality wines production areas too.
Caparsa wines have a unique and unmistakable acid tone, where the bouquet and the tannins come out at their authentic terroir. That's the reason Caparsa's wines have a very long life.
Caparsa's philosophy can be simplified in one single word: tradition. The wine culture is hand down since the sharecropping system, when the wine was considered like food and complementary to food. That's why the healthiness of all their productive processes and the wine itself is the best characteristic and expression of Caparsa's philosphy. Healthiness means quality.
Particularly, it's the territory that gives originality to all Caparsa's products: flora, fauna, insects, fungal, microorganisms, soils, weather conditions, fields exposure etc together with workers and Paolo himself, all of this make the wine unique.