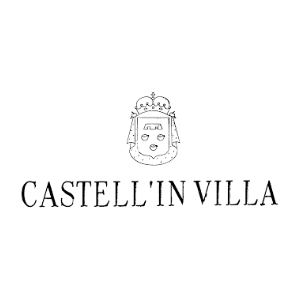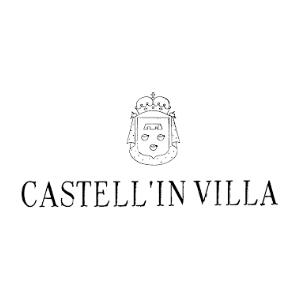 Castell'in Villa is a small and ancient medieval village located in Tuscany, in the municipality of Castelnuovo Berardenga, exactly in the province of Siena, immersed in what is the context of the wonderful landscape of the Chianti hills. The origins of the village date back to 1200, when at times it was a municipality in the territory controlled by Siena itself.
Today the estate covers a total area of ​​just under three hundred hectares, of which about 54 are planted with vineyards and 32 are planted with olive groves. The rest of the territory is covered by a large secular forest, which ensures an uncontaminated environment and great biodiversity.
At the helm of the "Castell'in Villa" property is Princess Coralia Pignatelli, who lives right in the tower of the old village.
The Castell'in Villa vineyards are cultivated almost exclusively in Sangiovese, par excellence the indigenous grape variety of the area. The vineyards are divided into eight distinct plots of vines, which differ from each other in terms of microclimate and soil composition. Among the rows, the maximum attention is paid, so in the sign of respect for nature and ecosystem, those that are harvested, harvest after harvest, are punctually healthy, genuine, rich and precious grapes.
In the cellar, every production step takes place in modern premises, always looking towards the highest quality levels. The production is linked to the centuries-old tradition, with great attention to the quality of the grapes, with medium-long macerations carried out in stainless steel tanks and aging in oak barrels.
Different versions of Chianti Classico and Chianti Classico Riserva are produced, a IGT Toscana Rosso Supertuscan "Santacroce" from Sangiovese and Cabernet Sauvignon, a rosé IGT from pure Sangiovese grapes and the inevitable Vin Santo.
The Castell'in Villa wines are distinguished by harmony, elegance, complexity and extraordinary longevity, which allows you to taste bottles from the 70s, still perfectly preserved and full of charm.