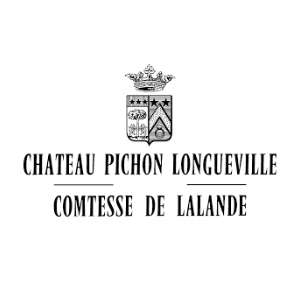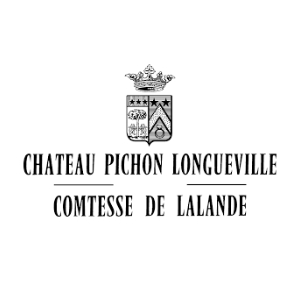 Château Pichon Longueville Comtesse de Lalande, located in Pauillac in the French area of ​​the Médoc, is an ancient château, dating back to 1686 and was founded by Pierre de Mazure de Rauzan.
Managed for many years by female hands, it is with the young Baron Joseph that the company has experienced a historic turning point, to the point of being honored by Napoleon III, in 1855, with the title of deuxième grand cru classé.
Currently the Château belongs to the family of Louis Roederer, who bought it in 2007. In the approximately eighty hectares of vines, the variety of cabernet sauvignon is cultivated, followed in decreasing quantities by merlot, cabernet franc and petit verdot: they are the classic grapes that make up the Bordeaux blend and that give, in the wines of Château Pichon Longueville Comtesse de Lalande, royalty, complexity, minerality, richness of fruit, balance and harmony.
Among the rows, each agronomic choice is dictated by rationality and by the utmost respect for the environment, nature and ecosystem, so trying to keep the health of all plants balanced and optimal, the ultimate goal, season after season, always remains to arrive to harvest fine, rich and concentrated grapes in all their organoleptic nuances.
In the cellar, Bordeaux's most rooted winemaking traditions dictate the pace, and especially following the renovation of the structures, no production phase is left to chance, and from winemaking to aging, from bottling to aging, all the steps are scrupulously monitored.
This is how excellent labels are born, to be placed at the top of the Bordeaux wine pyramid and of Pauillac in particular. Wines, those that refer to the name of the Château Pichon Longueville Comtesse de Lalande, which will conquer you in all respects with their style and their elegant prestige, to get to offer you important guarantees and very long aging potentials.