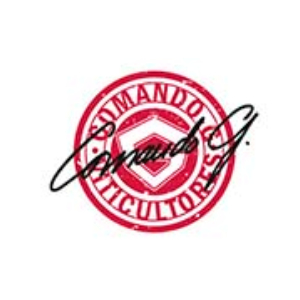 "Founded in 2008 by Daniel Landi of Bodegas Jimenez-Landi, Marc Isart of Bodegas Bernaveleva and Fernando García of Bodega Marañones, the Spanish winery Comando G, was created to enhance and enhance Garnacha in Spain and in the world, starting from the grape variety and the different terroir expressiveness.
La Bodega is located in the Sierra de Gredos mountain range, between the provinces of Madrid and Ávila, amidst splendid and unspoiled natural landscapes, which create high-profile areas and wine-producing names, benefiting from the pedo-climatic environment.
Due to its potency and important alcohol content, garnacha, although one of the most cultivated, is not particularly widespread as a variety for single grape wines in Spain, but is often used as a partner to create intense and deep wines with a strong personality .
The 3 producers of Comando G managed in a very short time to best express this varietal and its particularities, focusing on the single parcel, on the different type of terroir and its uniqueness.
This is how Comando G wines are born, which are striking for their originality and purity of aromas and flavors, thanks to the skilful work in the vineyard and in the cellar that allows the best expression of the quality of the grapes, processed according to organic and biodynamic farming methods.
The total number of hectares is 5, starting from the first vineyard purchased and cultivated by the Bodega in Navarrevisca, in the province of Ávila, to which are subsequently added leased.
The vineyards are characterized by the high altitude, ranging from 900 to 1000 meters above sea level for the soils in the Madrid area, while for those in the Ávila area they reach 1200 meters, characterizing themselves as a viticulture of mountain.
All the soils are worked according to biological and then biodynamic methods, with the use of mules between the rows so as not to ruin the subsoil, consisting mainly of granite.
Among the main wines produced by Bodega G, "La Bruja Avería", "Las Umbrías", "Mataborricos" and "Rumbo al Norte". "