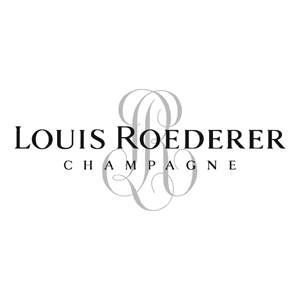 NATURE, THE FOUNDATION OF THE FINEST CHAMPAGNES
Observing Nature enables us to create our fine champagnes. We explore Nature each day, examining the soils, checking the pulse of the earth and breathing in the fresh air surrounding the vines… Throughout the seasons, advancing at the steady pace of man or horse, we capture her qualities and work her soils as respectfully as possible.
IN TUNE WITH THE LIVING WORLD
If respecting Nature is the key, Man's work is the mechanism. This perfect symbiosis gives rise to healthy, juicy fruit, plump with sugar. Wine growing is in our blood and we strive to listen to Nature every day to help convey its absolute truth, using gentle, ethical practices that respect the living world.
TIME, THE ULTIMATE LUXURY
The Louis Roederer champagne house has been creating wines for over two centuries. The crafting of a fine champagne requires a slow rhythm, patience and restraint. Time is the ultimate luxury. The time to reflect, to mature and to question. The time to patiently blend components, the time to go back and start again, to choose a better path, the time to share experience and work together towards the creation of outstanding champagnes from unique terroirs, worked with respect, passion and humility.
A CREATIVE UNION BETWEEN MAN AND NATURE
In the vineyards, being close to Nature means knowing how to observe and study the vines in order to understand them, become intimate with them and capture their slightest pulsations; and, based on this foundation of patience and respect, to spend a time with them in order to enter into a real process of co-creation.
This concept of a champagne "work of art" co-created by Man and Nature has also inspired the new visuals in which the shape of the bottle emerges from art installations composed of natural elements: the chalk soil, the clouds, the vine's branches, leaves and roots.