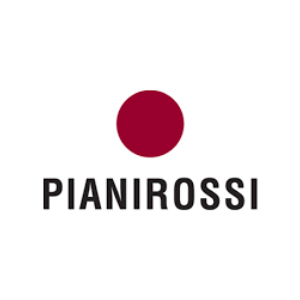 OUR WINERY IN TUSCANY IS A DREAM-COME-TRUE THAT STARTED MORE THAN 30 YEARS AGO WHEN STEFANO SINCINI PROMISED HIMSELF HE WOULD ONE DAY PRODUCE HIS OWN WINE LABEL. IN LOVE WITH MAREMMA THAT HE DISCOVERED DURING HIS STUDENT YEARS IN SIENA, SINCINI IDENTIFIED IN 2000 HIS ELECTED LAND.
NOW-A-DAYS, PIANIROSSI IS LIKE THAT: A REALITY THAT EXTENDS OVER 40 ACRES HOSTING A WINERY RECOGNIZED FOR ITS WINES AND AN OLD FARMHOUSE RENOVATED INTO A CHARMING BOUTIQUE HOTEL.
WINES ARE PRODUCED UNDER THE EXPERT LEAD OF
CARLO FERRINI
, ONE OF THE MOST IMPORTANT OENOLOGIST IN THE WORLD WHO CONSULTS FOR IMPORTANT AND FAMOUS ITALIAN LABELS. " AN IMPORTANT WINE CAN ONLY HAPPEN IN THE VINEYARD. MY BIGGEST CHALLENGE IS TO FIND NEW SOILS TO PLANT THE VINEYARDS". WITH PIANIROSSI, HE IDENTIFIED AN INCREDIBLE POTENTIAL THAT HE EXASPERATED WITH THE DIVERSIFICATION OF THE GRAPES HE CHOSE.