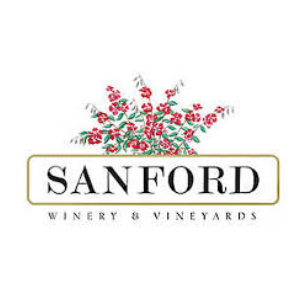 Once the first – always the first. In 1971, the first pioneering vineyards in Santa Barbara were planted at Sanford Winery. This renowned cool climate AVA was not only launched by the planting of the Sanford & Benedict Vineyard, but also expanded to neighbors' plantings through cuttings from this vineyard. For over 40 years now, this iconic vineyard has set the standard for quality in the region and is also home to the oldest Pinot Noir vines in the county. Today the estate is owned, farmed and cared for by the Terlato family and is comprised of the Sanford & Benedict and La Rinconada Ranches and their vineyards. 
For more than 40 years, Sanford has been the pioneer in Santa Barbara County. The first vintages from the historic Sanford & Benedict Vineyard quickly proved that the area was ideally suited to growing grapes and producing wines of high quality and complexity that would cause these wines to stand shoulder to shoulder with the great wines of the world.  
Learnabout Sanford History about how Sanford Winery has been a pioneer in the Sta. Rita Hills from the beginning and the vineyards and winery continue to thrive, innovate and excel under the vision, guidance, stewardship, leadership and hands-on participation of the Terlato family.    
The Terlato family has been involved in the US wine industry for over 70 years, and their family owned and operated business was founded on the simple idea that "Quality Endures." This reputation for and focus on quality remains embedded in the family and their approach today, including the stewardship and farming of the Sanford Winery estate.
Today, the third and fourth generations of Terlatos are involved in the business and caring for their vineyards. Their family name has become synonymous with quality and this shows in the everyday decisions they make in their vineyards and wineries. 
Learn moreabout Meet the Terlato Family about Anthony Terlato, his sons Bill and John, and the next generation of Terlatos entering the family business.