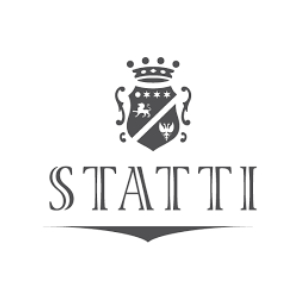 The ancient name of Calabria, "Enotria Tellus" ("Land of Wine"), offers a straightforward introduction to this fascinating land, which has always been dedicated to producing wines.
For over two thousand years the agricultural history of Calabria has been entwined with the wine one and since 1700 the family of Baron Statti has been living in the same five hundred hectares. The great variety of the local vines represents a great heritage to be found and valued again.
Statti family has been played an important role for Calabrian economy and since now Alberto and Antonio Statti have been choosing to value the deep bond with the history and the tradition of their own land with a look always towards the future and the innovation.
We, at Statti, are convinced that a great wine, as well as the nice one, born, first of all, into the vineyard.
It is in the devotion to the vineyard, in the care and attention for choosing the right training and harvest that we put our basis to create great wines.
For this reason, in these last 15 years, we have been deeply devoted ourselves to the vineyard and to the winery, through great investments in plants and workers who have completely transformed the structure of our company.
Our vineyards are green-light-colored on the map. They cover a surface of 100 hectares at the back of a hill that protect them from the winds coming from the sea.
Our vineyards are espalier trained and the training method is the cordon spur one. The spacing of the vines is so big enough to let us using the machines for all the working phases and the vineyard is fed partly with the muck from our cattle breeding.
The yield of grape per hectare is not deliberately high thanks also to the spring green pruning.
The harvest time begins at the end of August or first days of September till the middle of October. We start firstly with white and international red grapes and finish with the local ones.