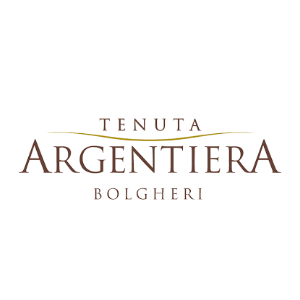 Tenuta Argentiera stands in a magnificent patch of land in the Maremma that blends countryside and sea, suspended between woods and Mediterranean scrub.
We are at the heart of the small but prestigious Doc Bolgheri, a terroir dedicated to great red wines and synonymous with the celebrated "Super Tuscan."
The name Argentiera carries significant meaning: it comes from the silver ("argento") mines that once dotted the hills of this high lying area of the Maremma – a place rich in natural springs and healing waters.
The Estate is the closest winery to the Tyrrhenian coast and at the same time, the highest in altitude of the entire Bolgheri territory, reaching 200 meters above sea level. This dichotomy makes it stand out among all other estates, relishing in a microclimate with unique characteristics.
Seventy-five hectares planted to vineyards bordered by avenues of ancient maritime pine and olive trees, a portion of what was once the immense Tenimento di Donoratico, a former feudal possession of the Florentine Serristori family.
Prestigious vineyards caressed by gentle breezes and winds from the sea rise between the mainland and the beach in an enchanting symphony of colors and scents. Cabernet Sauvignon, Cabernet Franc, Merlot, Syrah, and Petit Verdot are found here, invigorated by the inimitable climatic and organic alchemy of the soil.
A happy union between the quality of the grapes and the work of the best winemakers gives way to Argentiera's magnificent red wines, all bearing the DOC Bolgheri denomination: Argentiera, Villa Donoratico, Poggio ai Ginepri as well as three prestigious Cru wines: Giorgio Bartholomaus, Opheliah Maria and Lavinia Maria.